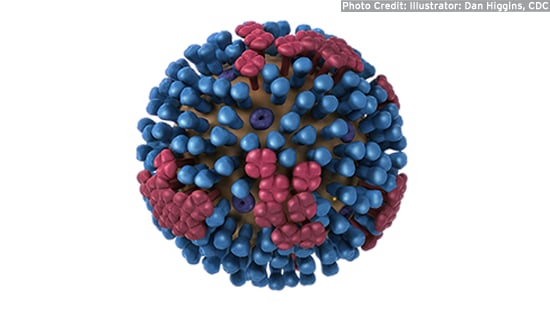 H1N1 Pandemic Flu
As part of our company-wide commitment to making your business - and the world - cleaner, safer and healthier, Ecolab will work with you to find solutions that help solve your food safety and contamination issues.
H1N1 Pandemic Flu Update
On August 10, 2010, the Emergency Committee of the World Health Organisation (WHO) announced that the H1N1 influenza virus has moved into the post-pandemic period. People are showing some immunity to the virus, and there have been no large sustained summer outbreaks in the Northern or Southern hemisphere. This indicates that the H1N1 incidence is trending towards a seasonal pattern more typical of influenza.
However, the H1N1 influenza virus will continue to infect people and outbreaks will persist, with cases likely disproportionately affecting pregnant women and younger age groups. The latest information in the U.S. is available from the WHO and Centres for Disease Control and Prevention (CDC).
WHAT IS H1N1 PANDEMIC FLU?
H1N1 Pandemic Flu is a respiratory disease caused by an influenza A virus. It primarily impacts pigs, which can also become infected by avian (bird) and human strains of influenza. If pigs are infected with multiple strains, the strains may combine to create a strain that is more easily transmitted among humans. In the 2009 outbreak, it appears viruses from two sources combined in pigs to create a new strain to which humans have not previously been exposed. Consequently, the ultimate severity of the disease is not known.
DO I NEED TO TAKE ANY DIFFERENT ACTIONS SINCE THE H1N1 PANDEMIC FLU IS IN A POST-PANDEMIC PHASE?
People are advised to continue to protect themselves to reduce the risks of influenza infection. This includes use of hand hygiene, cough etiquette and vaccination that contains the H1N1 (2009) strain.
WHAT ARE THE SYMPTOMS AND HOW IS IT TRANSMITTED?
Symptoms of H1N1 Pandemic Flu are typical of seasonal influenza, including fever (usually high), headache, extreme fatigue, dry cough, sore throat and chills. Some people have reported diarrhea and vomiting. In rare cases, the disease can progress to pneumonia and respiratory failure, leading to death.
According to the CDC and WHO, people cannot be infected by eating pork or through contact with pigs. Transmission typically occurs through direct contact with infected people or contaminated surfaces.
TREATMENT
A novel H1N1 vaccine is now available and is recommended to be administered following advice from medical professionals. Additionally, the antiviral drugs oseltamivir (TamifluTM) and zanamivir (RelenzaTM) can lessen the symptoms of this virus. The CDC recommends following precautions for seasonal influenza to control spread of disease: vigilant personal hand hygiene, use of hand sanitizers and staying home when ill. Additional infection control precautions are very important, including thorough disinfection of contaminated surfaces and proper cough etiquette.
REFERENCES AND FURTHER INFORMATION